Background
Before College Pragmatics, I worked for 12 years as a school guidance counselor at Sharon High School – a highly ranked public high school in Massachusetts. I continue to teach in the graduate school at Bridgewater State University in the Counselor Education Department, where I mentor school counselors in training. I have over 25 years of experience in higher education, including work at the University of Minnesota and Castleton State University. I find it highly rewarding to help adolescents find the right school for them, and truly enjoy helping families navigate their way through the ever-changing landscape of college admissions.
I am a licensed school counselor who has helped over 700 students navigate their own unique college application process. I work closely with both students and their parents/guardians using a family systems counseling approach to create a college application plan that works for all stakeholders. I want to hear and empower students while understanding the specific needs and concerns of the parents/guardians. Having worked as both a school counselor and a college admissions counselor, I have personally visited over 200 colleges and universities. Understanding colleges and college admissions is both a vocation and a hobby. I endeavor to match students with the institution that will become their home away from home – where they will thrive, and where they will ultimately graduate.
Higher Education Experience
Colleges & Universities Visited
As a high school teacher and a mother of high school students, I relied on Tanya to give me practical honest advice through the college admissions process. She is incredibly knowledgeable about the landscape of testing, the course selection process, and finding the right fit. Whenever I had a question, I trusted that she would be able to answer it in a way that allowed us to feel that we were agents in the process rather than being held hostage by it. I consider her an expert in the field.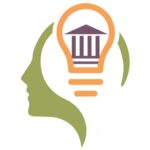 Let's Get To Work
The college search is different for everyone, because everyone is different. Contact me to get started.