Introductions
Let's communicate first to develop an understanding of what you're looking for. I want to hear more about the student, their family, their community, and their high school. We'll then get started with the parent/guardian(s) and students completing the pre-work questionnaire that will aid in customizing the college list.
The Meeting
We'll talk about your questionnaire and figure out our next steps. We will discuss any and all things related to the college application process (recommendation letters, the college essay, standardized testing plan) and discuss your concerns and individual needs.
The Research and the Report
Now I get to work by conducting extensive research tailored to your search. We will meet and discuss your  detailed report that will include a list of schools to explore. This report will detail why each school may be a good fit and worthy of further consideration, and how you fit into the profile of accepted students.
Next Steps
With the Wheels Up package, I am on retainer for you through the last day of Grade 11. I am here to discuss essay planning, testing, and any other preparatory activities. 
Higher Education Experience
Colleges & Universities Visited
Tanya worked with both of our sons who are very different people. She asked great questions, genuinely listened to them, and established a great rapport in a short period of time. She was honest about their options for schools and, with her experience, had specific suggestions for each of them that were very spot-on! Throughout the process, she was positive, supportive, and encouraging. We really felt that Tanya partnered with our family in the college process. She's the real deal and we highly recommend her to our friends and anyone who wants support in navigating the post-high school landscape!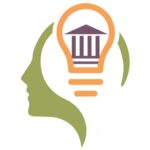 Let's Get To Work
The college search is different for everyone, because everyone is different. Contact me to get started.